Why Your Business May Want a Custom Metal Sign Display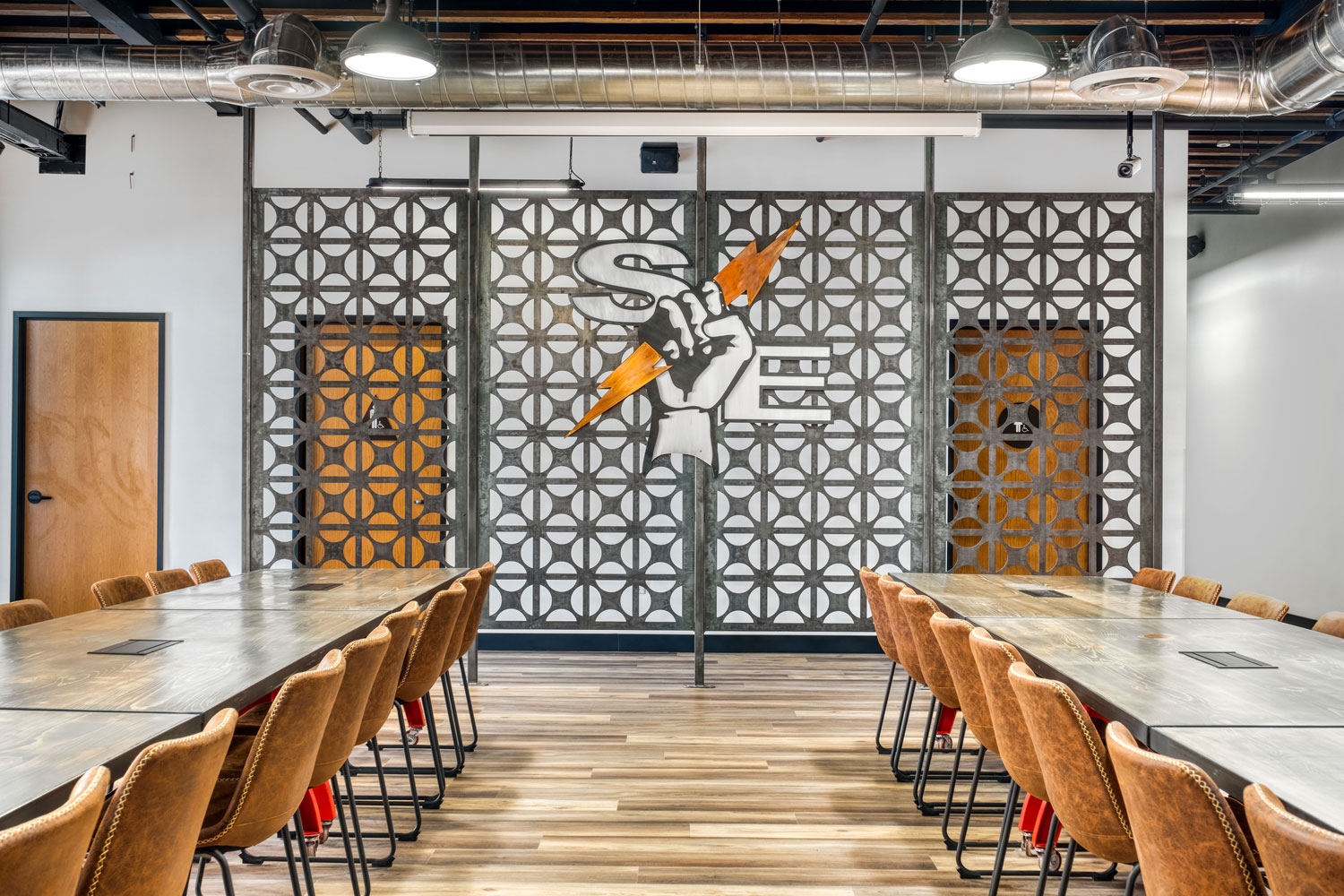 In a world where first impressions are sometimes the only impressions, unique signage is your chance to capture someone's attention at first glance.  An essential component of the design concept, it affects a customer's initial experience of and reaction to your brand, and the ability to convey dimension and character instantaneously.  At DesignX, I love showing my clients how creative they can get with customized signage and how impactful it is to the overall vibe of their space.
My favorite type of signage is made of metal because of its versatility for various types of styles, such as industrial, modern, beachy, etc.  It offers endless options for customization, for example, being laser cut, back lit, 2D or 3D, colorful or neutral, and can also feature interesting textures such as perforations.  Whatever concept you envision, we partner with a variety of talented artisans who work within a range of price points to bring our signage design concepts to life.